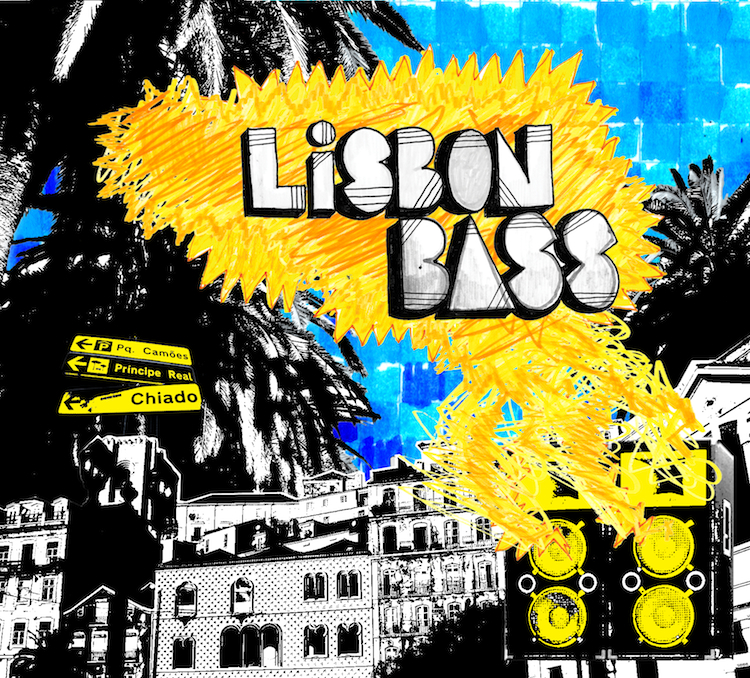 Bass Music as a concept is becoming ever harder to describe and define.
Again and again artists have been able to stretch its boundaries, reaching new levels of musical creativity.
What about Bass Music from Lisbon?
For a while now the Portuguese capital has been a true hot spot for Bass Music that has found here a perfect nesting ground, shaped by the local influences. From Angolan kuduro to Cape Verdean funana rhythms to the traditionally present UK sound influences, Lisbon has been able to claim its own identity on the global Bass scene.
"Lisbon Bass" is a 14 track compilation put together by old-school hip-hop producer D-Mars and Violet, Lisbon`s underground sound ambassador and
host to Ginga Beat on Red Bull Music Academy Radio. More than a simple "these are the best 14 Bass producers" compilation, it tells the story of how
this chaotic metropolis has been able to add its own flavours and sounds to this music form. From the beautiful synth melodies on the opening "Milhões" by Die von Brau to the closing Fado influenced "Mouraria (Fado da)" by
Infestus feat. M Pex, a young and eager generation of artists take us to the
sweaty dance floors and shiny streets of the Tejo river city.